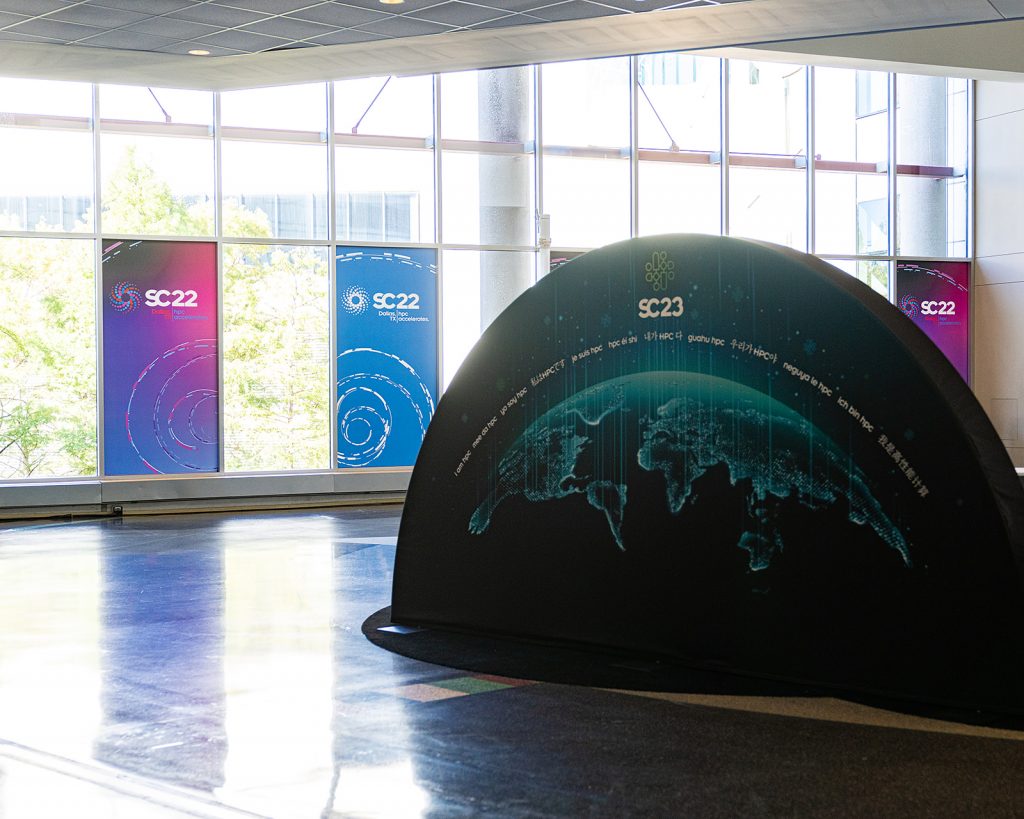 HiDALGO2 has the honour to participate in SC23 with a short demonstration video that unfolds the aims and goals of the project and presents the main facts, the partners, the duration, the funding, etc. The EuroHPC Joint Undertaking will present various European projects – ΗIDALGO2 being among them- in a booth allocated in the exhibition area, close to other European partners.
The EuroHPC Joint Undertaking, building on its global role as a strong HPC player, and promoting its activities and achievements, takes part in SC23, the largest annual international HPC forum. SC23 will take place in Denver, Colorado, USA on 12-17 November 2023.
SC23 is the "International Conference for High-Performance Computing, Networking, Storage, and Analysis", one of the major HPC events worldwide. This year the invited speakers will cover various topics from cyberinfrastructure, to biomedicine, from genomics to the developing world, from education to the quantum world.
Established in 1988, the annual SC has built a diverse community of participants including researchers, scientists, application developers, computing center staff and management, computing industry staff, agency program managers, journalists, and congressional staffers. This diversity is one of the conference's main strengths, making it a yearly "must-attend"​ forum for stakeholders throughout the technical computing community. HiDALGO2 is thrilled that it will have a presence there through the joint European initiative.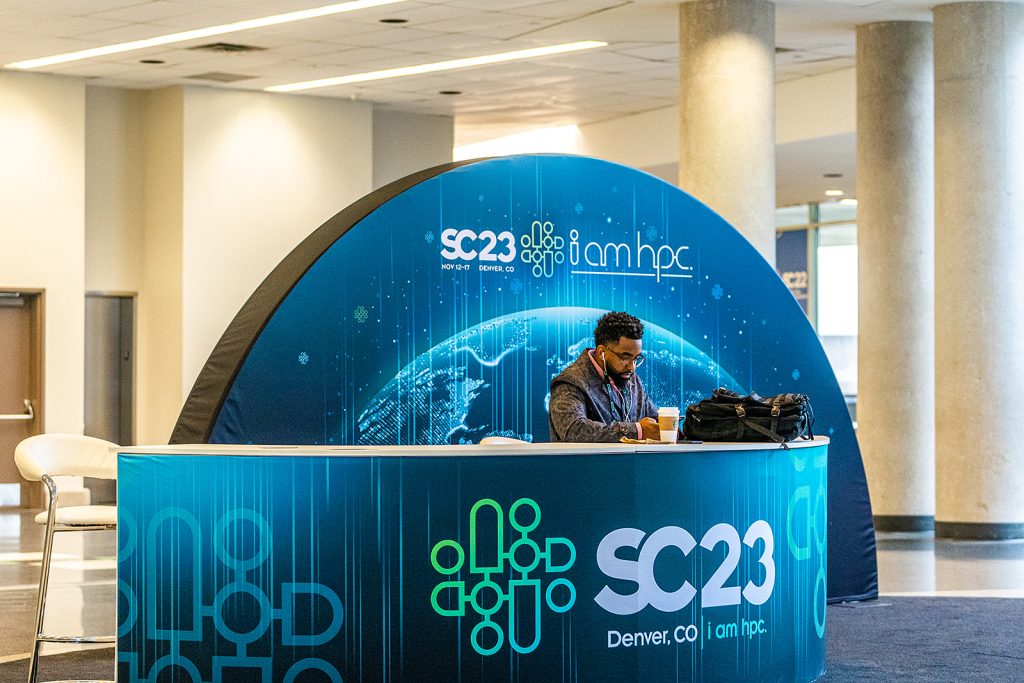 You can read more about the programme, the speakers, and the topics of SC23 here: http://sc23.supercomputing.org
You can watch the HiDALGO2 video here:
This video and all the dissemination material of the project are created by Future Needs and are part of our efforts to make the project's aims more visible and accessible to the HPC community as well as to the wider public.
Photo credits: SC23 website gallery
You can follow the HiDALGO2 project on our social media and stay up to date with all our updates.
Twitter: @HiDALGO2_EU
LinkedIN: @HiDALGO2